Branding Facade – Design Ideas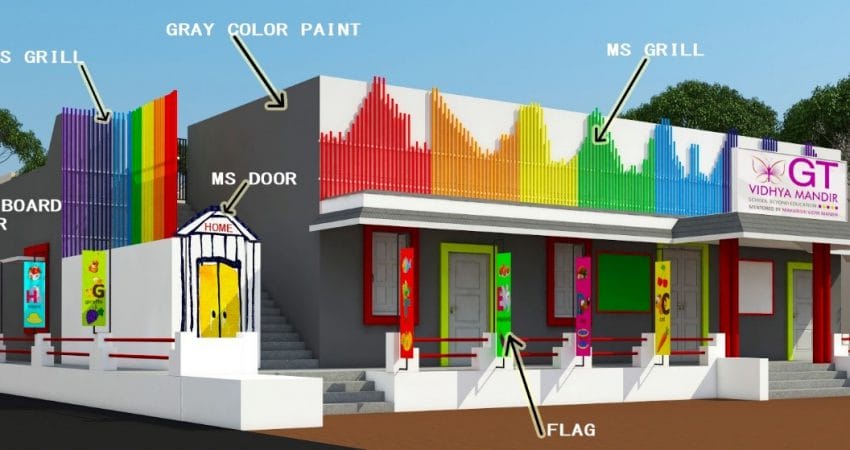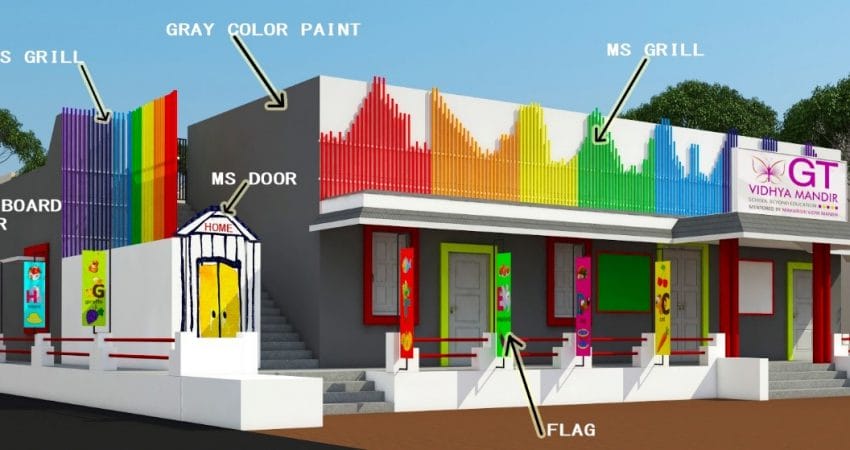 Design of a commercial building elevation has to incorporate the brand building factor also along with aesthetics. Meaning it should be easy to fit the design to any building when they try to open more outlets.
One such project is the design requirement for a feeder school. This school will have to feed the main school with students. The building identified was an old unused marriage hall which was taken as a pilot project to check on the model for feeder school.
As this was a trial project, the client preferred to be careful on the budget spent. So the design has two elements. It must be able to replicate in any future building they identify at the same time has to be budget conscious.
After lot of thought we came up with the following elevation.
We packed the existing jalli work with cement boards and used the following elements
Added a rainbow grill which can be fixed on the parapet.
Introduced coloured flags which they can keep changing as required.
All windows packed with 6" red border & all doors with flurocent green.
Building in neutral grey and compound with white.
Nameboard in the center of the building.
Now these elements can be replicated on any building they shortlist in future. Over a period of time the building will become their brand. People will be able to identify the school even before seeing the name board when they become polular and that is what a design should target.
Design of the façade plays an important role in branding our clients product and that should be the key element for any retail design.