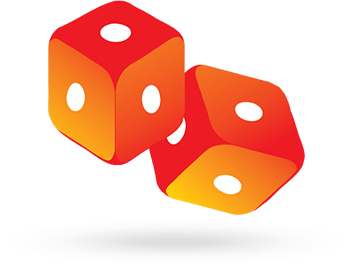 our happy families
Hear it in their own words
Our Success Stories
My sincere wishes and prayers to all at ICIPL. "I could find a flat as per my budget and with facilities in the East Tambaram locality. My friend Senior marketing personal former Jains Housing Mr.Ganesan introduced me ICIPL construction company and explained me the facilities available. He introduced the MD and officials of ICIPL. Very nice personals. I have purchased the flat in ICIPL ODE. . They helped me very well in each and every activities throughout the process of purchase like registration etc. Excellent Cooperation. My prayers and best wishes to ICIPL Team"

S.PadmanabanScientist, National Institute of Research
in Tuberculosis, ICMR
I experienced ICIPL as a trust worthy, Customer Friendly organization capable of delivering the assured proposals. I wish them a grand success in all their forthcoming ventures.
Dr.Zafrullah
We are glad to have invested in ICIPL Homedale. At the outset, we liked the project location at Maraimalai Nagar. Though ICIPL were relatively a new name, we knew their leadership team since 2005 and we were confident on their ability. The project has been designed extremely well. The fresh water lakes adjacent to our vicinity make us rest assured of pure & natural water to drink. The view of lake and adjacent farmland from our private terrace is priceless. We initially thought the price was bit higher but then we were very happy with the overall quality standard maintained by ICIPL team. It's certainly value for money and we are extremely pleased with the quick appreciation.
Nabanita Chatterje Housewife
True to its Core Values, "Values First", ICIPL has an very professional leadership team. The high quality of the materials used, the technical workmanship and approachability of management & staff, places ICIPL among the top league. Feedback and suggestions were always taken very positively and if relevant, were actionalized for the entire project. Our family has a pleasant experience with ICIPL, and we believe that ICIPL has delivered more than what was promised. Wishing ICIPL the best.
Suresh Kumar ViswanathanSr.Technology Architect, Infosys Technologies Limited
Myself and my wife would like to take this opportunity to thank ICIPL team for the great job done at Thriumullaivoyil. I was looking to buy an apartment for the past 3 years based on two conditions, first suiting my budget, second it should be stylishly designed with good quality of materials, customer service and good management services. Finally I found my dream home at ICIPL Acrospire at Thriumullaivoyil which is well designed, spacious and suiting more than our expectations. We have moved in and settled down happily with a great surrounding. We are extremely happy with the finished product. I highly recommend ICIPL service to everyone who wants a successful property development.
C.MathewsDirector – Pediment Sheds
Thank you very much for making me a proud owner of a stylish and luxurious Villa. Having seen the style, design and construction quality of houses in Singapore, was wondering when we can get the same in India. Thanks to ICIPL, I can now proudly say that my Villa conforms to the International standards that I had seen in Singapore and other advanced countries in the world. The design, style, elevation and the surrounding gardens are aesthetically done. Thank you once again.
Ganapathy SitaramArea Services Manager – SAS
I wish to place on record that M/s ICIPL has built, completed and handed over my flat at Thirumullaivoyal in Chennai, in a grand, professional manner. Their quality of construction deserves to be equated to international standards and recognition. Their Team and staff have extended their fullest cooperation to me and my family beyond contractual obligations and expectation. I wish them all the best in all their future endeavors.
R.Selvakumaran Executive Secretary (Projects) ETA ASCON
"ICIPL": Their delivery exceeds even their promises.
G.SivadasSR.Branch Manager, National Insurance Company
Many people promise many things, but finally when the product has to be delivered, there are actually many compromises. We are indeed delighted that we made the right choice of booking our dream home with ICIPL. We received our dream home, as we saw in the marketing images that they showed us. No compromises what so ever. We sincerely thank the team at ICIPL for their commendable job. My best wishes for their future endeavors.
Selvam Isakkiappan Director, Flexo Image Graphics
In ICIPL, we met professionals with great innovations who sincerely desire and work towards delivering the best to their customers. You really give us a feeling of comfort and security that our investment is in safe hands. We are impressed with your flexible approach to handling and implementing all our requests of modifications to suit our particular needs. Me & my family is confident on choosing ICIPL even for our future needs. Keep up your good work. Wishing you and your team all success for your future projects.
Raju Mahalingam Manager, Specialist Services Cape RB Hilton

Pricing, Transparency, Quality, Customer relationship are the 4 pillars of ICIPL.
Vineet BardiaDirector – Sugan Finance
As a resident of Mumbai I was searching for a good investment in Chennai and was planning to buy a house before I could move to Chennai. I was searching in HDFC RED website and came across ICIPL's Homedale at Maraimalainagar. The location ICIPL choose for Homedale is very good as it was surrounded by lake, pond & forest yet within the reachable limits to the main road. When I called up Mr. Vijai, I felt he was very professional, genuine and fair in all his dealing. This comfort helped me to book 2 villas immediately for me and my sister even without visiting the site. He also provided all the necessary information required for me to take a decision via email. When I visited the site after few months, true to what he explained, ICIPL have kept up their commitment on quality and specifications. He also gave a comparison on other villas in the surroundings and ensured that quality and specification are above their competitors without increasing the cost price. What is more impressive about ICIPL construction is that the completed villa looks exactly like how the design was shown in the HDFC website. I am happy to have chosen Homedale. Owning a villa in Chennai is always a dream and I wish them all the very best in their future ventures." Cheers!
Manuel BalasinghProject Manager – IT, IndusInd Bank

I was looking for an investment which would give me good returns in the short term. Initially I bought a villa assuming that I will dispose of the villa once it is ready. We saw our villa shaping up only through the photos as we couldn't come down to India for about an year. But when I came down after an year, my villa was ready and we were really amazed at the Quality standards, the layout of the villas, the functional aspects detailed to every inch. Infact we have dropped the idea of selling the Villa and have retained it for our stay when we come back to India. I strongly recommend ICIPL to the prospective buyers.
Inigo Prince SOA Consultant, McGraw Hill Companies

We purchased a villa from ICIPL @ Maraimalai nagar. We have been thoroughly satisfied with our experience. They had good understanding with the financiers and they helped us with the loan formalities. We had absolutely no hassles running around. Most importantly, the construction has been of supreme quality. Hats off to ICIPL Team!
MRS. Mani JayalakshmiProject Manager
ICIPL has a very good approach towards its customers. They put in their best efforts to give us a project with excellent, architecturally brilliant elevations, meeting every functional requirement. The dynamic attitude of the management is highly appreciable. As we were one of the first customers to book in their project Homedale, with less investment during the launch, we are proud to say that we have got the highest return and we would always be proud to have bought a home from ICIPL. The location is awesome with nature surrounding all around and their service standards are unmatchable. My best wishes to ICIPL team.

Mohankumar Nadarajan Manager – Siemens, Atlanta.

Blog
What's new and what's happening – It's all here.