enquire now
A plot to a
Dream Home
About Plot
If plot is within city limits : Check if the plot has
feceived the approval of the CMDA (Chennai Metro Development
Authority) and sanctioned by the local body.
Salem
price starting ₹ 15 lakhs
You can obtain a copy of CMDA approved layout on payment
of a nominal fee.



Built Up Area 1.93 Acres




Total Units 46 Units




Sq.ft Range 965 sq ft – 2103 sq ft
Features
The essential aspects that a buyer look for while buying a plot
for his Dream Home in a serene locale.

Gated Community
Corporation Water
Connection
Street Light
Stromwater Drain
7.2 m Width Black
Top Road
Avenue Trees
E.B Wiring
Compound wall
Cable Provision
Amenities
Equipped with convenience, benifit, comfort packed in a systematic plan,
our plots comes with exceptional amenities to enjoy.
Senior Citizen Corner
Granite Seater
Kids Play corner
Garden Landscape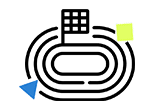 Jogging Track
Yoga Deck
Location Highlights
PERFECT LOCATION GREAT VALUE
Salem
Schools
Lorem ipsum – 3 min
Lorem ipsum – 3 min
Lorem ipsum – 3 min
College
Lorem ipsum – 3 min
Lorem ipsum – 3 min
Lorem ipsum – 3 min
Transit
Lorem ipsum – 3 min
Lorem ipsum – 3 min
Lorem ipsum – 3 min
Petrol Bunks
Lorem ipsum – 3 min
Lorem ipsum – 3 min
Lorem ipsum – 3 min
Temple
Lorem ipsum – 3 min
Lorem ipsum – 3 min
Lorem ipsum – 3 min
Route Map